New
WX8 Wi-Fi Irrigation Controller with EVIE Sensor
Powered by Holman Home, the WX8 8 Station Wi‑Fi Irrigation Controller with EVIE Sensor is the ultimate way to control your irrigation from anywhere with an internet connection. Compatible with existing irrigation systems, the WX8 connects up to 8 solenoid valves for free and easy control, anywhere on the globe. With an added rain sensor, the Evaporative Intelligent Eco Sensor automatically adjusts your watering schedule based off your climate conditions.
Control with Holman Home, available on the App Store and Google Play
Control up to 8 watering zones
Multiple day selection options from 7-day week
Program to meet water restrictions
Watering OFF function when EVIE Sensor detects water
3 Year Warranty
WX Wi-Fi Range:

WX8 Controller & Evie Sensor
Buy Online at Bunnings
Manuals & Guides
Manuals & Guides
User Guide
Quick Setup Guide
Holman Home Guide
Wiring your WX8 Controller
EVIE Sensor Guide
Reviews
Top product
I was given the Bluetooth model for Christmas but realised I wanted a wifi unit.took it back and got this one.I had a couple of goes pairing it to my wifi and then out of frustration I followed the instructions and presto.awesome.
I had to do 2 firmware upgrades no problems so I have the latest software. I have named the zones and can give the garden a top up on those hot days without getting out of my chair.i reason I will save water as I can turn the unit off from anywhere if it looks like rain.
I haven't used the Evie unit as I can easily tun it off when it is raining.I think it would be better to sell the unit without the Evie module
In summary awesome product and good for Adelaide summer
First one was unable to connect to WiFi, replacement is great!
Got off to a rough start after purchasing this from Bunnings. Could not get it to connect to the WiFi. After multiple calls to Holman, we determined it was faulty. Bunnings exchanged it without issue and the replacement connected perfectly first time. The app function is great and the master zone feature is excellent. The EVIE sensor is interesting - says wet but haven't had much rain. Takes a while to evaporate. Will monitor it.
Overall good build quality and functional unit.
Only one star taken off for the initial faulty unit.
Great Product
I was looking for an affordable irrigation controller for summer and came across this Wi-Fi one at Bunnings. Definitely the cheapest on the market so I was sceptical. Wiring is easy as a normal controller and the setup through the phone was straightforward also. It does everything you expect from an irrigation controller but it has so many more functions when you dive down the smart automations. With this rain cup it just turns the watering off when it's wet. This is awesome and an additional feature that I love.
3× Start Patterns for Flexible Watering Schedules
Schedule your watering patterns exactly how you need them, with 3× starting patterns, 8× watering stations, and 7-day selection.
Download
Watering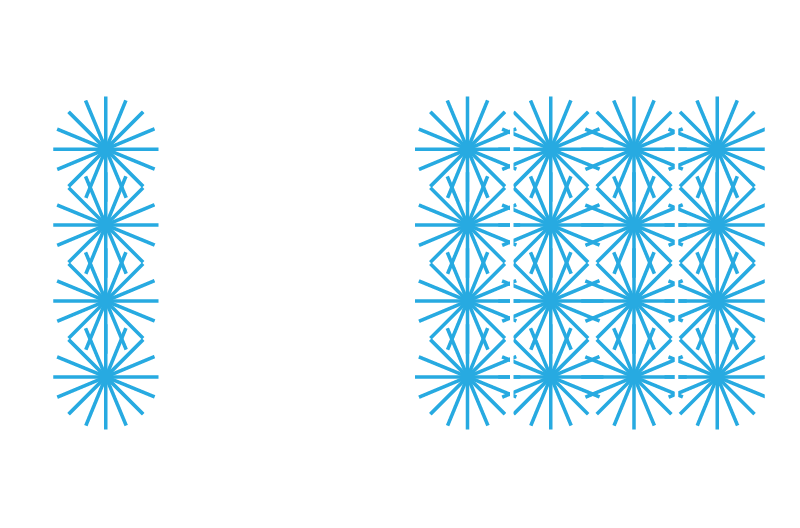 Run any start pattern or zone, right now, when you need it. Simply pick your configuration, set your watering duration, and tap DONE.
Download
Live Status
Manual watering controls with custom run durations
Check status,
wherever you are
If you're in the garden, at the office or even on the other side of the world. As long as you have internet access, you can check on the status of your watering schedules.
Download
Overview
Check the status, wherever you are
In the garden, at the office or even on the other side of the world. As long as you have internet access, you can check on the status of your watering schedules.
Features
Control with Holman Home, available on the App Store and Google Play
Connect via Wi-Fi through your home 2.4GHz network
Control up to 8 watering zones
Schedule up to 3 different run times, to then allocate to any zone
Multiple day selection options from 7-day week
Long run times up to 23 hours and 59 minutes
Manual START/STOP controls available onboard the controller
Program to meet water restrictions
Watering OFF function when EVIE Sensor detects water